All money raised by the sale of our BB merchandise goes to supporting the company.
The prices below include VAT. Shipping is charged at cost.
If you'd also like to join our Friends Circle read more at the bottom of this page.
The above prices include VAT. Shipping is charged at cost.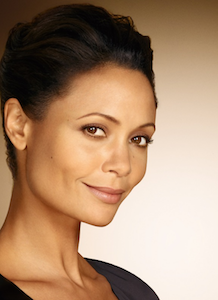 Internationally recognised for its vital message of giving black and Asian dancers the professional opportunities they merit based solely on their talent and dedication, Ballet Black continues to amaze. As a Friend, you will be making a valuable contribution to the sustainability of this small yet hugely significant company and will support its ongoing commitment to aspiring dancers and to its ever-increasing and loyal audience. In return, Ballet Black will welcome you behind the scenes to watch Company rehearsals under the exceptional eye of Artistic Director, Cassa Pancho as well as with acclaimed guest choreographers. You will receive quarterly newsletters to keep you up-to-date about news, events and performances so you will never miss out.
For a donation of just £48 a year (£4/month) you will be an integral part of the Company's incredibly exciting future and all at Ballet Black look forward to having you with us. See our Friends page here
Thandie Newton
Patron, Ballet Black