#BBonFilm is a new and exciting way to showcase our digital work: inspirational dance films, performances, repertoire and on-demand ballet classes. Scroll below to see a few examples of our digital work for film, for dance education & enjoyment and also some inspirational films created by our former dancers and friends.
#BBOnFIlm presents 'Table Talk'
This film is dedicated to the inspirational Filipino fashion designer, Jeffrey Rogador. My love. He and I would talk at our table about art, dance, fashion, and of course, love. His clothes were for everyone and this dance is for everyone.
Jeffrey Rogador (1978-2020)
Choreography
Martin Lawrance
Directed for film by
Nauris Buksevics
Full Credits
Choreography
Martin Lawrance
Directed for film by
Nauris Buksevics
Designer
Jeffrey Rogador
Music
Requiem for Cello in D minor
Offertorium: Domine Jesu & Hostias
Composer: Wolfgang Amadeus Mozart (1756–1791)
Arranged & performed by Tony Woollard
Music produced by
Andrew Holdsworth
Dancers
José Alves

Isabela Coracy

Alexander Fadayiro

Sayaka Ichikawa

Marie-Astrid Mence

Mthuthuzeli November

Cira Robinson

Ebony Thomas
Logistics & Administration
Hannah Grainger-Gibbs
Producer
Richard Bolton
Executive Producer
Cassa Pancho
Filmed at Exhibition London
#BalletBlack #BBonFilm #BBTableTalk
"Mute" – written and directed by Mark Donne
Segment piece from wider film installation "Listening With Frontiersman" commissioned by Estuary Festival.
Directors note: The piece looks slightly "warped" on a flat screen as it was shot anamorphically and projected in vast scale with an anamorphic projector (to the curve of the ancient Fort wall) for impact.
'Sound On' to listen to the ambient sounds of the estuary and Cira's movement.
Written and Directed: Mark Donne
DOP: Mark Nutkins
Samples: Thom Yorke
Sound Recordist & Design: Jim Carey Connell/Inventive Audio
Editor: Joe Morris
Dancer: Cira Robinson
"The series was really about the nebulous idea of borders and zones, and the less than nebulous execution of the rules relating to them by those who get to apply them. Watching "Mute" again after some time, now in lockdown, I yearn, first and foremost, for the space, seascape, solitude and sheer purpose and beauty of each of Cira's expressions and movements.
Secondly, what travels is the theme of peril and danger, and the total (thematic) contrast of fleeing home to save your life, with staying at home for the same purpose. Viewed like that, our current sacrifice seems reduced?
And thirdly, the defiance and resilience of Cira performing in silence, on a treacherous waterway, with a tide incoming, directly in front of a live missile testing range! There's something in that resilience and defiance we might apply when facing this horrible, microscopic murdering pathogen" – Mark Donne
#BalletBlack #BBonFilm #BBMute
#BBOnFIlm presents 'Like Water'
LIKE WATER acknowledges the resilience of our ancestors, passed down from generation to generation. A world unkind to our people, yet somehow we survive. A world that that has conditioned us to not see the beauty of our skin, hair, culture and our people. But like water we flow, like water we change shape. We remain resilient.
Concept, Choreography & Direction by Mthuthuzeli November
Director of Photography & Edited by Nauris Buksevics
Written by Asisipho Malunga, narration by Mthuthuzeli November
Composed & Performed by Georgina Lloyd-Owen
Company Dancers: José Alves, Isabela Coracy, Alexander Fadayiro, Marie Astrid Mence & Ebony Thomas
Read the Opening Narration
Mntana we langa (Children of the sun)
Camagu (Gratitude) awusemhle mntanedlozi. (you are beautiful)
You who walks with the ancients, the ones who walked before, before and before was a thing. Radiant, proud, magnificent adorned by the sun. Surely there has been no greater love. A love that lights you up from the inside langa.
There are those that are envious of that very light. You see it in their admonishing glooms and glares as you walk by proud, head up to the most high. The very embodiment of the kings who came before, before and before was a thing.
How dare the child of a former slave be so brave. How dare you be so black, so proud. I say how dare you not.
Camagu (Gratitude).
Read the Closing Narration
The spirits of the water have seen a great many things. They have seen a people, captured, abducted and sold over the centuries only to be bought and sold again.
She has borne witness to lifeless bodies washed up, drowned on the shore, no compass to direct them home, the only connection with home being the ocean herself. Does she grieve for the lives lost journeying between her seas? Mothers, brothers, sisters. Others separated by you…others reunited in spite of you.
So again we meet at the water's shore. This time for healing, for cleansing, for forgiveness. In honour of those who have come before and in honour of ourselves. We too are always moving forward as a people as her people. We have learned the spirit of resilience, of carrying others more than we carry ourselves. We give birth to new heartaches at the start of each new moon. The heartbreak that colours our skin. A colourful swearword in today's day.
Black.
#BalletBlack #BBonFilm #BBLikeWater
#BBonFIlm presents 'EIGHTFOLD'
the idea…
In the wake of the most recent Black Lives Matter movement, I wondered how Ballet Black should react to the apparent shift in global thinking about race, inclusion and equity. My overriding feeling was one of exhaustion; micro aggressions, persecution, death – it seemed never ending. I wanted to see the passionate, joyful aspects of our diverse existence brought to the fore, not just the tragic. Blackness it is not a singular experience: we do not all share the same background, beliefs, trauma or skin colour. I felt compelled to respond by showcasing the multifaceted aspects of joyous human emotion, and also the artistic power of Ballet Black, an organisation that has been championing positive change for Black and Asian dancers for twenty years.
How could we respond safely and creatively in the midst of the coronavirus? I made a wish-list of eight choreographers from around the world and chose a theme for each of them: joy, courage, love, passion, hope, rage, strength and power. I paired each choreographer with the Ballet Black dancer I thought would best respond to the challenge each theme presented. Thanks to the miracle of video conferencing software, we were able to create these ballets via a screen from South Africa, Leeds, New York, Berlin, Paris, Amsterdam, and London.
The final challenge was to create a piece of dance art that wasn't simply dance filmed in the usual theatre set-up. I enlisted the talents of film maker, Mark Donne, to bring these hugely diverse artists and themes together, under his exceptional eye. Mark not only agreed, but gave us the title, Eightfold. I called on our wider BB family and asked the incredible writer, Natasha Gordon (Nine Night) and our Patron Thandiwe Newton, to create short narration to link the films together. Together, we have created an extraordinary piece of art in an extraordinary time.
Cassa Pancho, Founder & Artistic Director, Ballet Black
Film Directors note
Traditionally, ballet has a very limited and fixed relationship with film; invariably being performed and recorded in standard, theatrical formats. The first complete transgression and transcendence of this convention is now marked by, Eightfold.
A collision and in a sense, vivid dialogue between cinema and ballet, this conceptualised suite of work is comprised of eight newly choreographed pieces, each performed within a corresponding atmospheric moment, on a symbolic 24 hour "psychological clock".
Expansive and radical use of light and film technology – including the most sophisticated cinematic rigs and FPV drones deployed as both camera and light source by Bridgerton Director of Photography, Mark Nutkins – render an unprecedented dance experience, where each dancer is introduced by a symbol or glyph, allowing the unadulterated transmission of absolute performance, state, emotion, and deep fusion with the medium of film.
This project is unprecedented in its approach and dimensions, and will, in all probability, radicalise and inspire the relationship between ballet and film forever.
Mark Donne, Film Director
View Film Credits
EIGHTFOLD
Running time: 35 minutes
Performance Concept & Creative Direction – Cassa Pancho
Film Concept & Direction – Mark Donne
EIGHTFOLD (in order of appearance):
RAGE
Choreography by JOY ALPUERTO RITTER
Performed & voiced by EBONY THOMAS
Music: composed & recorded by Lih Qun Wong
COURAGE
Choreography by MONIQUE JONAS
Performed by MARIE-ASTRID MENCE
Music: Eightfold composed & recorded by Nicholas Hewlett
HOPE
Choreography by GREGORY MAQOMA
Performed by MTHUTHUZELI NOVEMBER
Music: Marcello: Concerto in re minore per oboe, archi e basso continuo, S. Z799: II. Adagio, composed by Johann Sebastian Bach & recorded by Elena Nefedova & Alessandro Marcello
JOY
Choreography by SOPHIE LAPLANE
Performed by ALEXANDER FADAYIRO
Music: String Quintet in C Major G. 324, Op. 30, No. 6, "La musica notturna delle strade di Madrid": V. "Los manolos". Modo di suono, e canto – VI. Allegro vivo, composed by Luigi Boccherini & recorded by Cuarteto Casals & Eckart Runge
STRENGTH
Choreography & monologue by HOPE BOYKIN
Performed by ISABELA CORACY
Music: The Isles, composed & recorded by Bill Laurance
LOVE
Choreography by PETER LEUNG
Performed by JOSÉ ALVES
Music: Mandolin Concerto in C Major, RV 425: II. Largo, composed by Antonio Vivaldi & recorded by Avi Avital & Venice Baroque Orchestra
PASSION
Choreography by MLINDI KULASHE
Performed by SAYAKA ICHIKAWA
Music: Gaga Grego, composed & recorded by Kabantu: Kathryn Foster, Alastair McMath, Benjamin Sayah & Delia Stevens
POWER
Choreography by JOSEPH SISSENS
Performed by CIRA ROBINSON
Music: Four Women composed & recorded by Nina Simone
Directed by
Mark Donne
Director of Photography:
Mark Nutkins
Matt Day
Producer
Daisy Garside
Narrated by
Thandiwe Newton
Voiceover Script
Natasha Gordon
Editors
Scarlett Bovingdon
Clémentine Bartaud
Styled by
Yann Seabra
Sound Design and Mix
Jim Carey
Graphics
ELLESS Design
Colourist
Caroline Morin
WASH
Gaffer
Aldo Camilleri
Spark
Genki McClure
Riggers
Jim Deeny
Ian Thomson
Desk Operative
Ayesha Mary Chi
1st AC
Darren Johnson
2nd AC
David Anash
Grip
Cassius Mcabe
Drone Operatives
Chris Knight
Douglas Knight
Steady Cam Operative
Josh Brooks
Lighting Technician
Max Halstead
Lighting Assistant
Laurence Powell
Trainee Camera
Henry Vinten
FOR BALLET BLACK
Artistic Director
Cassa Pancho
Producers:
Richard Bolton
Kelly Quintyne
Logistics & Administration:
Hannah Gibbs
Executive Producers:
Cassa Pancho and Mark Donne
Camera equipment supplied by Clapham Road Studios
Filmed at Studio Wayne McGregor
With thanks to: Arts Council England, Carly Utting, Charlotte Broom, Chris Erskine, Isaharie Iskander, Justine Dunton-Rose, MAC Cosmetics, Sharryn Hinchliffe
#BalletBlack #BBonFilm #BBEightfold
For Those Who Struggle With Life
We are proud to share this powerful and moving work by Jake Nwogu, one of the original dancers of Ballet Black when it was founded in 2001. Jake has gone on to have an incredible career in dance, television and film, and has used his considerable experience to create this short film. Thank you Jake for allowing us to share this with our audience.
"For Those Who Struggle With Life." – A collaboration between Dancer & actor Jake Nwogu and Filmmaker & Director Dan Lowenstein, with Music by Mad EP
'During a difficult period of my life, I had a series of panic attacks, to a point that my body shook uncontrollably. Sometimes I was so broken that I couldn't focus my mind, and other times my mind worked but the shaking continued. I asked Film Maker Daniel Lowenstein to capture one of these episodes.
The symptoms in this film are genuine and I continued to shake between takes. However, I managed to use the shaking to inform some of the movement.
With the awful moments comes amazing life lessons.
Therefore life is always amazing, even if it doesn't seem to be at the time.' – Jake Nwogu
Directed, Shot & Cut by Dan Lowenstein – Film Director
Music by Mad EP
#BalletBlack #BBonFilm
Adult Ballet Class – in French
Pour nos amis francophone, voici un cours de danse classique à domicile par la danseuse française de Ballet Black, Marie-Astrid Mence!
For our French and French-speaking friends: a ballet class, made at home during the 2020 Covid lockdown, from our French Ballet Black dancer, Marie-Astrid Mence.
Join our Circle of Friends
Ballet Black is Britain's most diverse and daring ballet company. Not only do we advocate for black and Asian dancers, we are also one of the most prolific commissioners of new work in the country. As part of our Circle of Friends, you will be making a valuable contribution to the sustainability of our small yet hugely significant company, and will be supporting our on-going commitment to dancers, choreographers, and aspiring students from our Junior School and Associate Programme.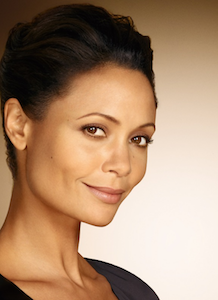 Ballet Black is Britain's most diverse and daring ballet company. Not only do we advocate for black and Asian dancers, we are also one of the most prolific commissioners of new work in the country. As part of our Circle of Friends, you will be making a valuable contribution to the sustainability of our small yet hugely significant company, and will be supporting our on-going commitment to dancers, choreographers, and aspiring students from our Junior School and Associate Programme. Our Friends benefit from a range of exclusive activities, including watching company class, being invited to behind-the-scenes events such as rehearsals or choreographic insights, and an invitation to the annual Company Party.
By joining our Circle of Friends you will become an integral part of Ballet Black's incredibly exciting future!
Thandie Newton OBE
Patron, Ballet Black